Monira Rahman is an award winning human rights defender and mental health advocate. She is an Ashoka Fellow (https://www.ashoka.org/en-BD/fellow/monira-rahman).
Her leadership role in tackling acid attack in Bangladesh and making a model for the world for combating acid violence has been recognized by the Amnesty International, Americans for UNFPA, World's Children's Prize and the French Government.
From her 15 years of successful experience at the Acid Survivors Foundation, she has established a new organization named Innovation for Wellbeing Foundation (IWF) in 2014 to promote mental health equity for sustainable development.
Monira is also the founding member of the Bangladesh Mental Health Network (BMHN), the first and only platform for all stakeholders to work together on mental health issues in Bangladesh. IWF acts as the secretariat of the BMHN.
In the year 2015 with the support of MHFA England, she has established Mental Health First Aid Bangladesh Chapter to raise mental health literacy in the country. Mental Health First Aid is an Internationally accredited training program first developed in Australia currently being adopted by 25 countries including Bangladesh. Innovation for Wellbeing Foundation is the sole license holder for MHFA program in Bangladesh. Monira also initiated a 10-week long training program on an Introduction to Systemic Family Therapy Core Concepts in Bangladesh in the year 2018, with the support of Alison Buttefield, a registered Family Therapist in the UK.
Both MHFA and Family Therapy Training program is pioneer, innovative and successful training for Bangladesh.
In 2017, she received an award from A2I and developed a web based platform for mental health support. This digital platform for mental health information services was first of its kind initiative from the government of Bangladesh.
Monira is currently representing as a member of the advisory panel of Commonwealth Alumni Association.
Contact detail : Monirarahman65@gmail.com,
Phone: +8801713035019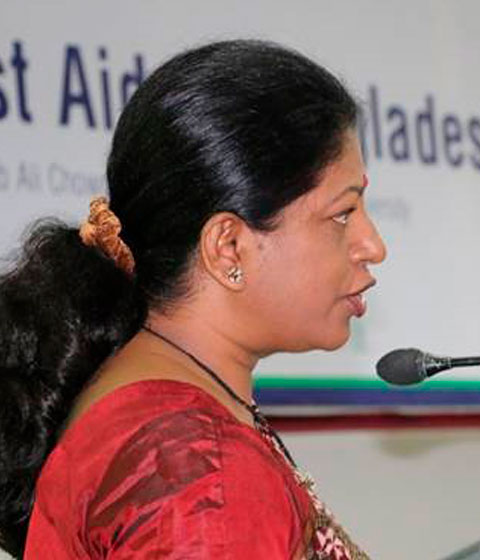 Founder & Executive Director ,
Innovation for Wellbeing Foundation.
Country Lead,
Mental Health First Aid Bangladesh .